HELP WITH CLEANING THE HOUSE
Keeping your apartment clean and in good condition will help you have a pleasant stay.
In some of our accommodations, within the rental price, the cleaning service is included. Remember that if the staff finds the house in terrible conditions, they will not be able to carry out the cleaning.
The service offered is only cleaning of common areas, that is, it does not include picking up or throwing garbage, tidying up or picking up personal objects, cleaning rooms, or washing dishes of any kind.
EXAMPLES OF HOW THE FLAT SHOULD NOT LOOK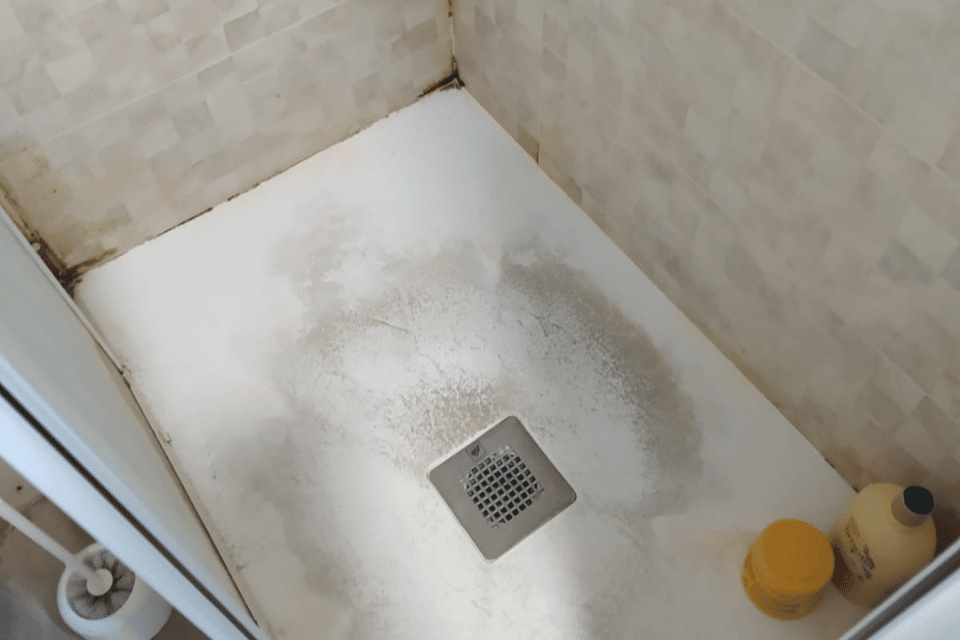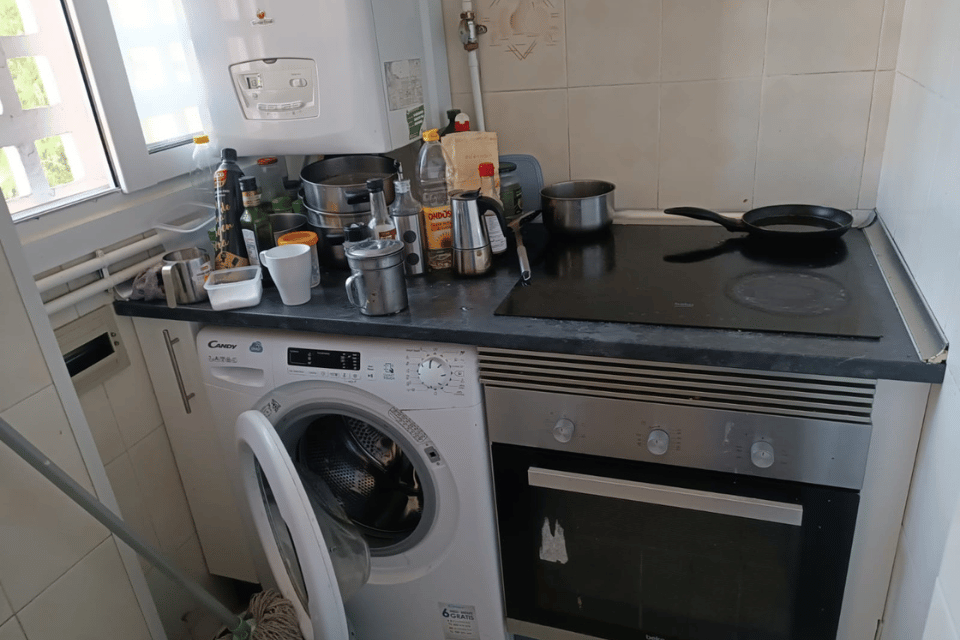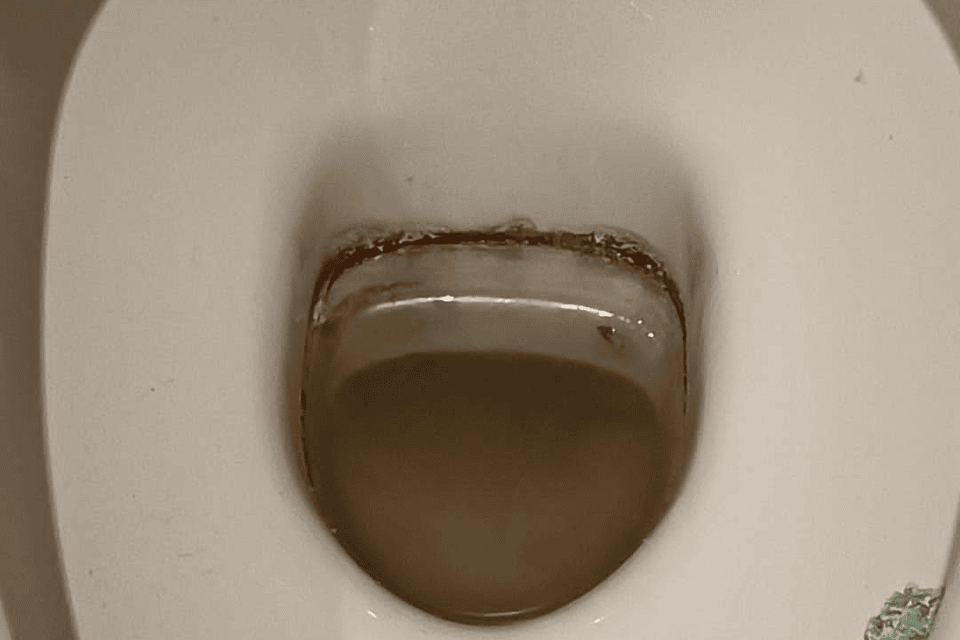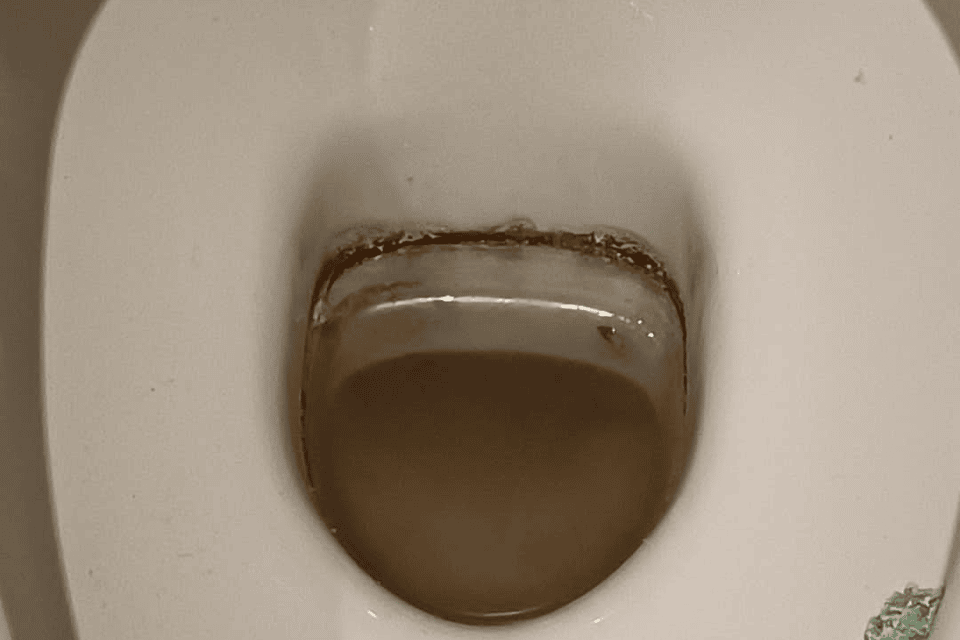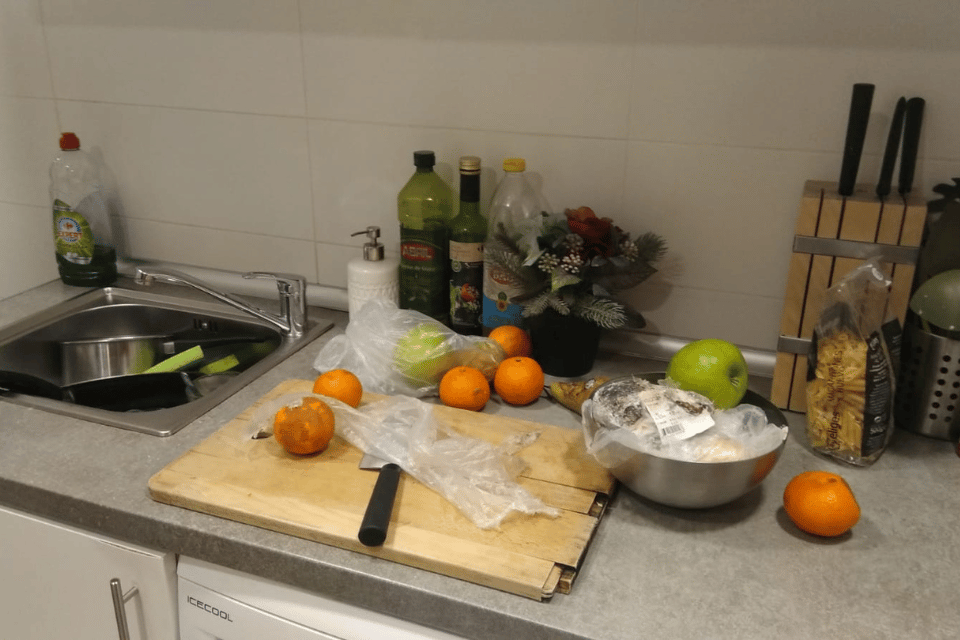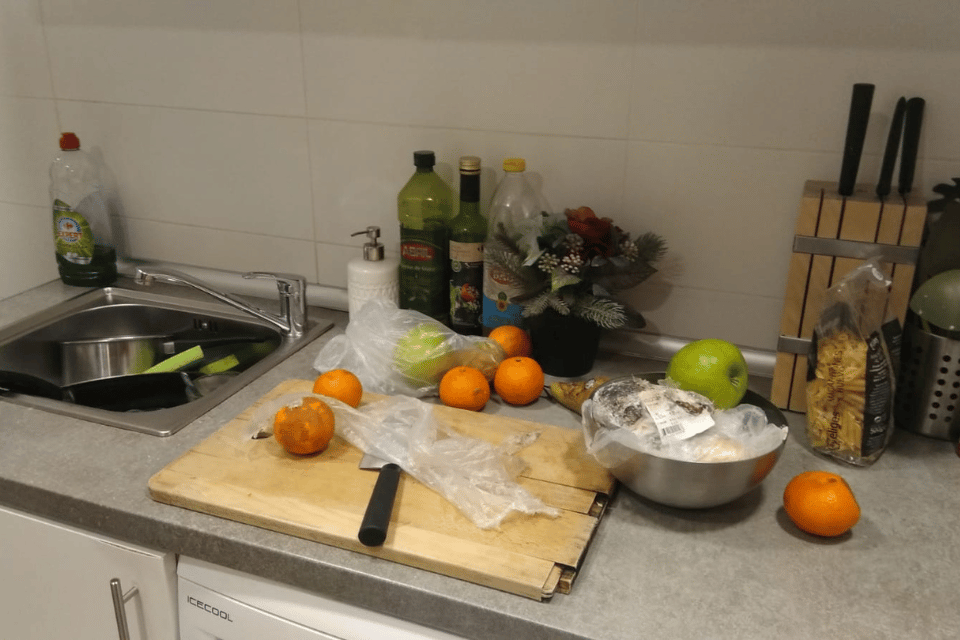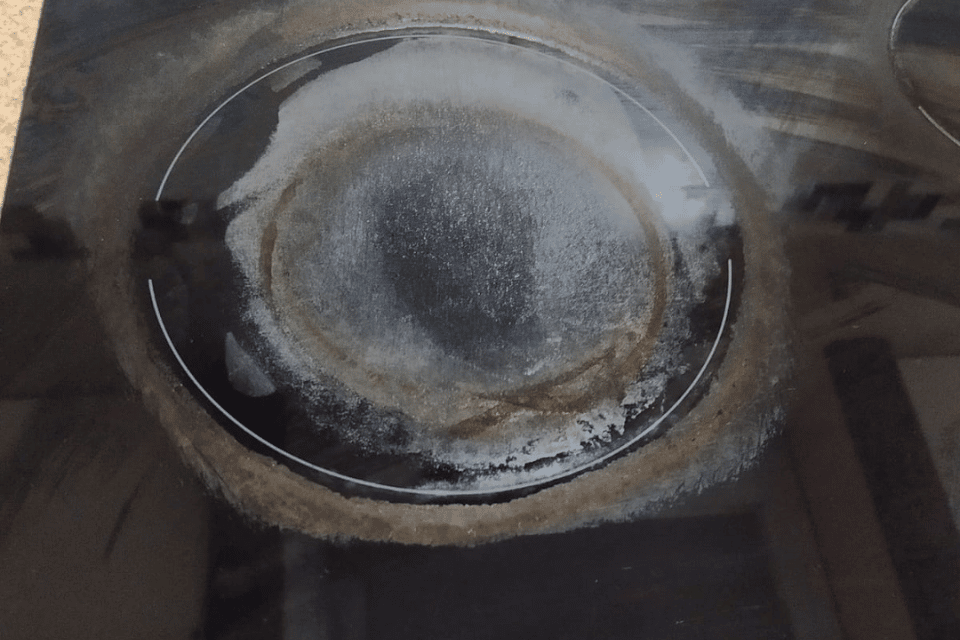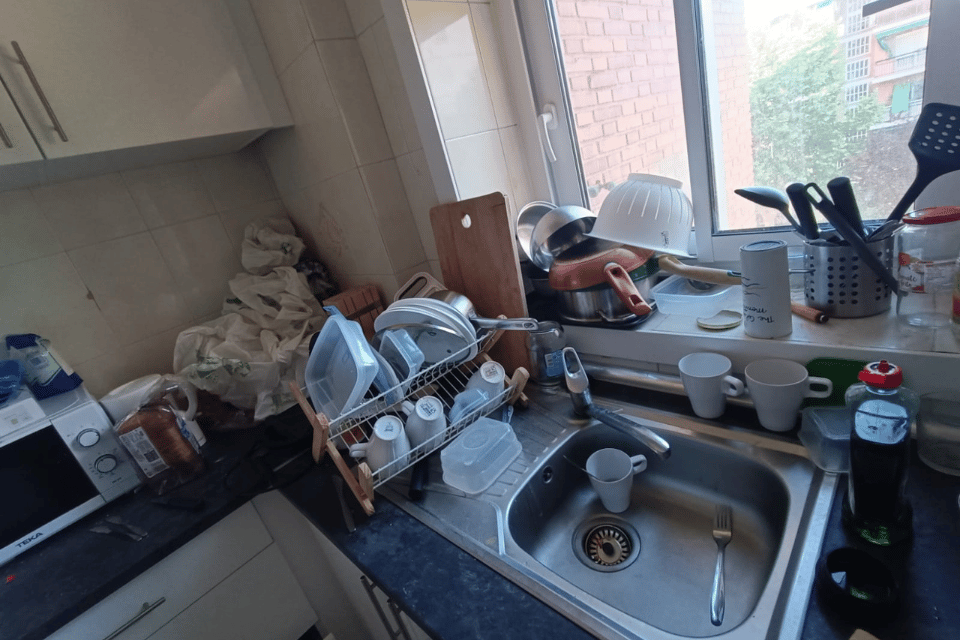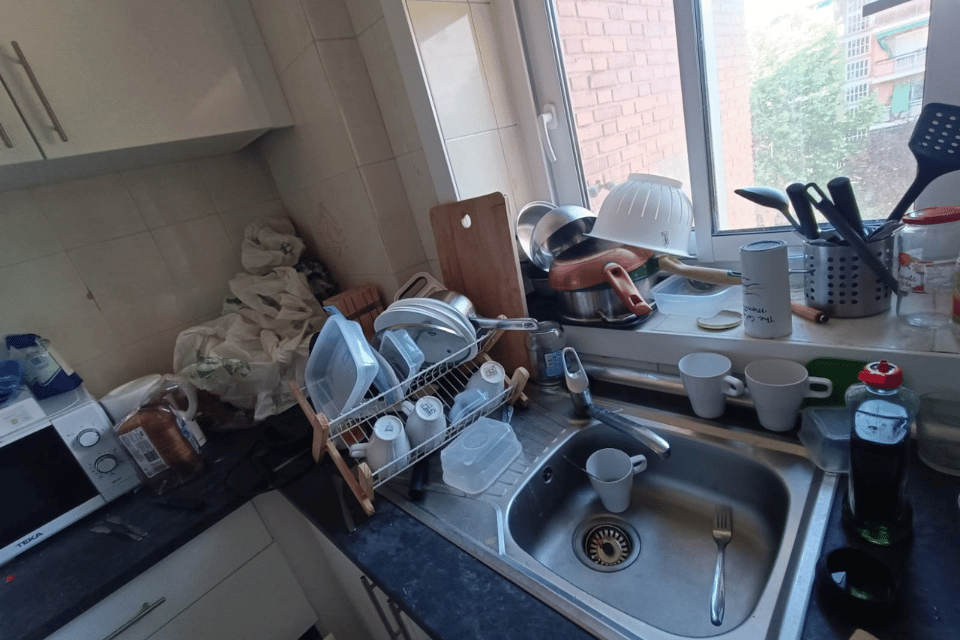 Use the mattress protector provided on the floor. If it is not there when you arrive, notify tenants@madrideasy.com immediately.

If something breaks in the apartment, report it immediately to us through WhatsApp with photos and videos. +34 608606959

Do not leave personal items in common areas.

You must clean used kitchen utensils. Do not throw food scraps down the sink, you could cause a blockage.

Turn off the lights when you go out or if you are not using the space.

Write down consumption of services when a sheet is placed on the door by the utilities company. This helps to give real information about your flat's consumption.

When you finish using the shower or sink, remove any of hair from the drain, to avoid a future blockage.

You must be respectful in the use of common food storage areas (kitchen cabinets and refrigerator), in apartments where you share with more people it is important that each tenant respects the right of their flatmates to have a space to store food.

Do not leave perishable food for a long time in kitchen cabinets, counter, dining table or common refrigerator. If there is something that deteriorates, throw it away. This could bring insects and bad odors.

If you take out garbage, it is important that you remember that its disposal must be continuous. Do not leave garbage bags out for a long time.

The tenants undertake caring for and keeping the apartment clean.
It is also important to remind you of specific situations that you should avoid in homes:
Making noise between 11:00 p.m. and 7:00 a.m. During these hours, special care should be taken with the volume of television, music, talks...

Visitors cannot spend the night in the accommodation.

No parties

No smoking or abusing alcohol

No pets or animals

No discarding objects of the floor, moving furniture, leaving them in different places than what is established in the inventory.

Making holes, pasting material that affect the the walls or objects of the property.

Throwing anything other than toilet paper down the toilet (pads, tampons, wet wipes, etc.)
Tenants have the right to have the landlord repair any breakdowns in the flat's installations and appliances, due to their reasonable use. If issues have been caused by negligent or improper use, the repair is charged to the responsible tenant, and if not identified, all tenants must be jointly and severally liable, as reflected in the contract.
Light bulbs are delivered in good condition upon arrival, if they burn out you must replace it yourself.
Our team can make a visit to verify the conditions of the accommodation and in case of finding the apartment very dirty, an extra cleaning service will be sent at a charge to all the tenants who live on the site.